How to Make Friends In College When You're Shy
If you're on the shy side, going off to college without already knowing people can feel like a daunting task. Luckily, many colleges are aware of this and have lots of ways to help bring you out of your shell. Follow these tips below to help you combat some of your shyness and make some lifelong college friends.
1. Choose to have roommates
As a shy person who values their alone time, it may be tempting to sign up for a private dorm room or apartment. This, however, could be your first mistake. Having a completely private space means that you will be more likely to hide in your room rather than being somewhat pressured to go out and do things.
Choosing to have roommates will force you to at least interact with the people you're living with, even if you don't become friends. It is, especially in the first few weeks of college, a huge advantage to have roommates. Because they probably haven't found their group yet, they are great people to go to events with or sit with in the cafeteria. It's kind of like having a built-in support group!
2. Find a study partner
If one thing is guaranteed in college, it is that you will have classes with other people. Unless you are in very specific and small classes, it is likely that there will be lots of people in your classes that don't already know each other. This is great because it likely means that they are also open to meeting new people and making friends in the class.
An easy way to make a friend is to sit next to them and say hello. Be warned though, most students choose their seats early on in the semester so if you want to sit by someone who looks interesting, try sitting there sooner rather than later. You don't want to risk upsetting the class dynamic.
Starting a conversation before class is a great idea because you already have something in common. You can pretty easily ask them about how they're finding the course so far, why they're taking it, and what their major is. For most people, these questions aren't intrusive and people are happy to share. Hopefully, they'll ask the same of you and you can begin a conversation.
Classes are also a great way to spend time with people. You can suggest a group study session in the library before a big test or essay is due. Lots of people will probably come and it's a great way to bond in a common, comfortable environment.
3. Follow your interests
One tip that you might've heard before is to join clubs or societies on campus. Doing this is perfect for shy people because it is a dedicated time to interact with people that you already have something in common with. These are often relatively small groups, depending on what it is, which can make socializing less scary for a shy, introverted person.
4. Go to events
Events can seem overwhelming, especially if you don't already know people to go with. The good news is that most events don't actually require too much social interaction. You can usually just show up, find a seat, enjoy whatever show is being put on, and leave shortly after. This doesn't do a whole lot in the ways of making connections, but it does mean that you are showing your face and making it more likely for people to approach you. Additionally, if you attend multiple events, you may start to see the same people. An easy conversation starter could be, "Hey, I saw you at the comedy show last week? What did you think of it?" Events give you an immediate connection because you will have a shared experience!
5. Set small goals
When you're shy, the idea of going to a new place, attending an event, and trying to talk to people in a hectic environment may seem completely overwhelming. It is okay if these kinds of situations just aren't for you. A good way to try to make friends is to set small goals for yourself. These small goals can be a range of things that may be challenging for you. You could tell yourself that you are going to attend one event/club meeting per week. You could set the goal of saying hello to someone in each of your classes. Another one to try would be starting a conversation.
You don't want to set large or vague goals like "make 2 new friends" because the process of friendship is so varied and can't be forced. Instead, set goals for things you can control and you will be pleased with how effective just a few small actions can be.
Remember that finding and making friends doesn't happen overnight. Sometimes you have to try new things and if they don't work out with one person, keep going! You never know when your next best friend is just around the corner.
Looking for a roommate? Try Roomsurf College Roommate Matching
Discuss This Article
Recent NC STATE Classifieds
32 Photos
8 Photos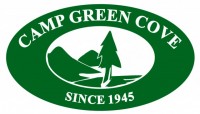 Get Top Stories Delivered Weekly